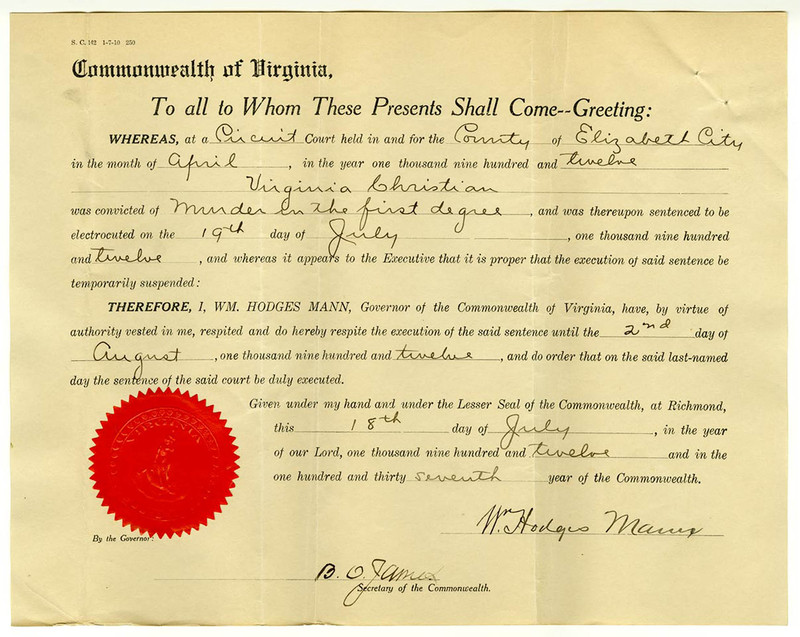 Dublin Core
Title
Respite of Virginia Christian granted on July 18, 1912
Description
Respite of Virginia Christian granted on July 18, 1912, by Governor William Mann, delaying execution until August 2, 1912. Mann granted Christian a two week respite in order to see her spiritual advisers.
Creator
Virginia Penitentiary.
Source
Virginia Dept. of Corrections, State Penitentiary, Series II. Prisoner Records, Subseries E. Execution Files, Box 373, Folder 3, Accession 41558. State Government Records Collection. Library of Virginia.
Identifier
11_0134_003_it