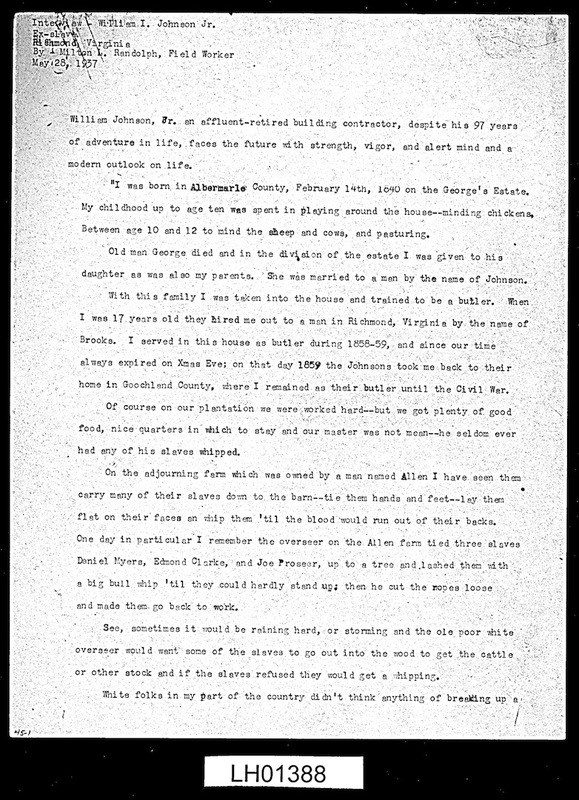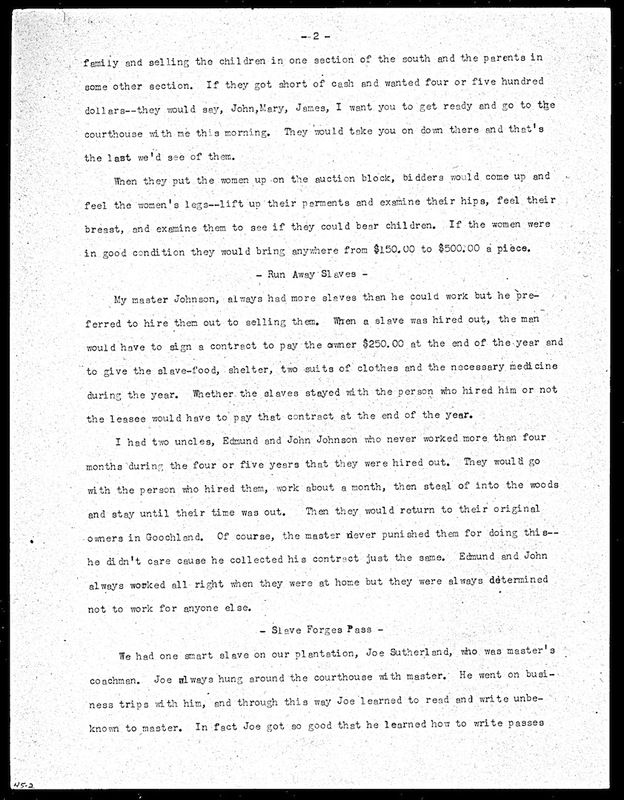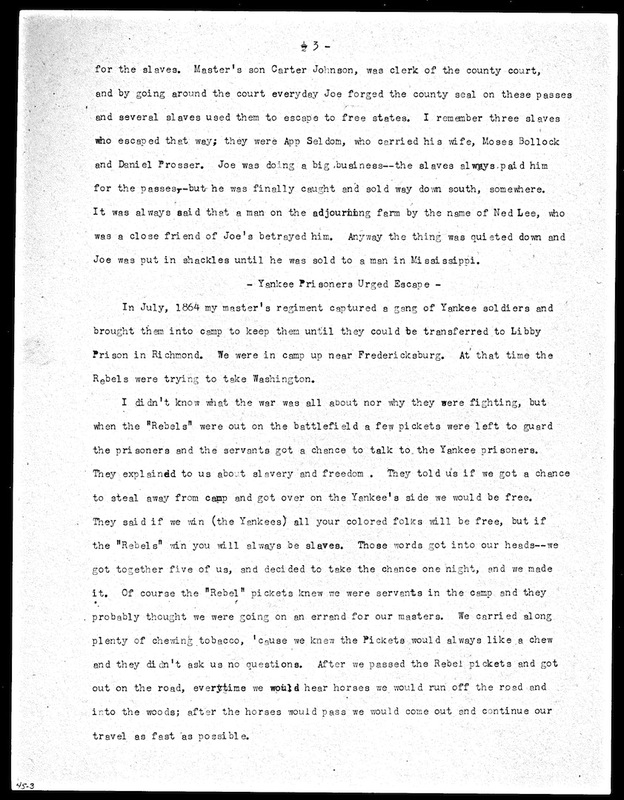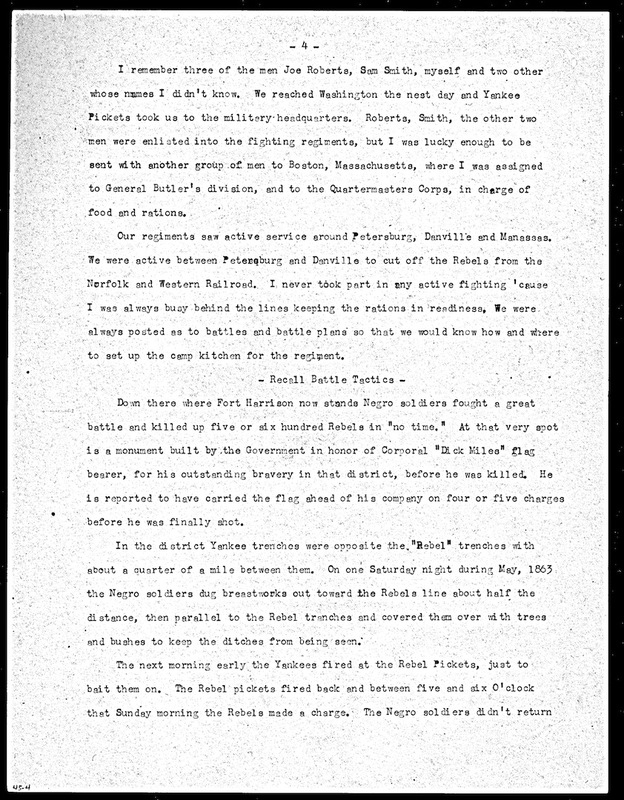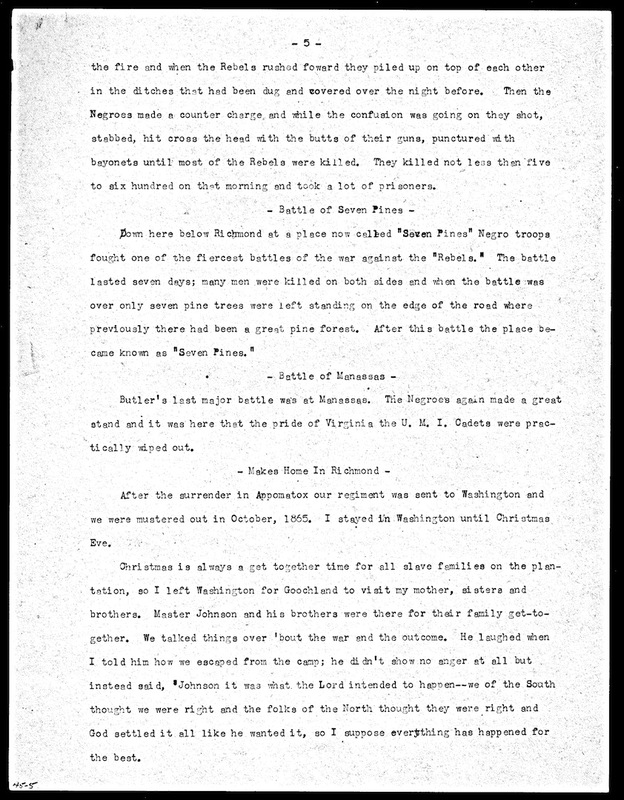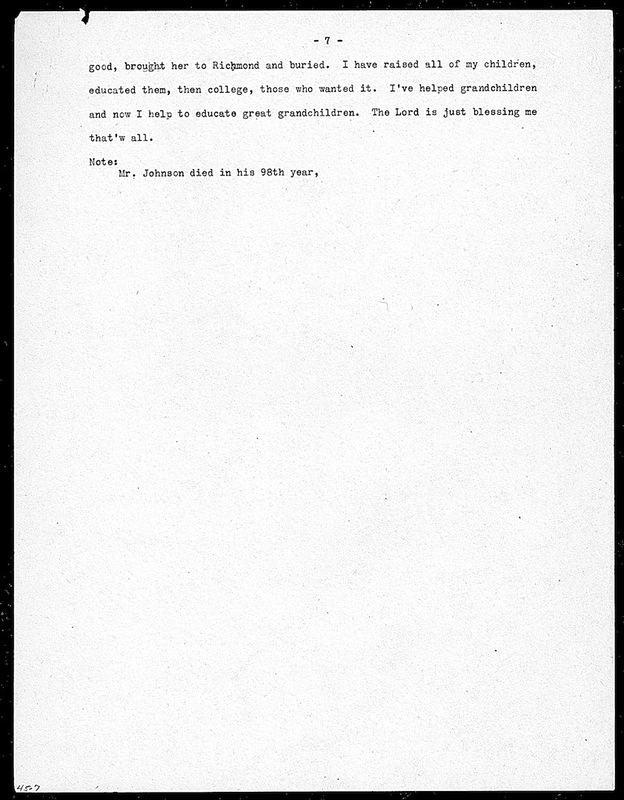 Dublin Core
Title
William I. Johnson, Jr., WPA/VWP Life History
Description
William I. Johnson Jr., was born enslaved and was a butler for the Johnson family of Goochland County and Richmond. He describes slave auctions and slave hiring. He details his Civil War experiences, including how he escaped to Union lines. After the war, Johnson became a successful contractor in Richmond and belonged to numerous fraternal organizations.
Creator
Milton T. Randolph, interviewer
Source
Virginia Writers' Project Life Histories, Work Projects Administration of Virginia Records, 1939-1943, Accession 30432. Federal Records Collection, Library of Virginia.
Identifier
System Number: 000506570
Coverage
Richmond City and Goochland County, Virginia