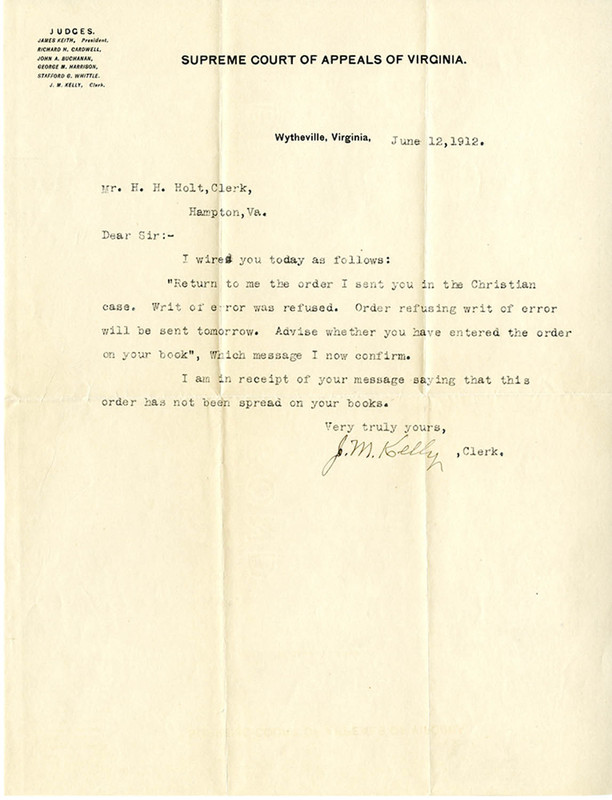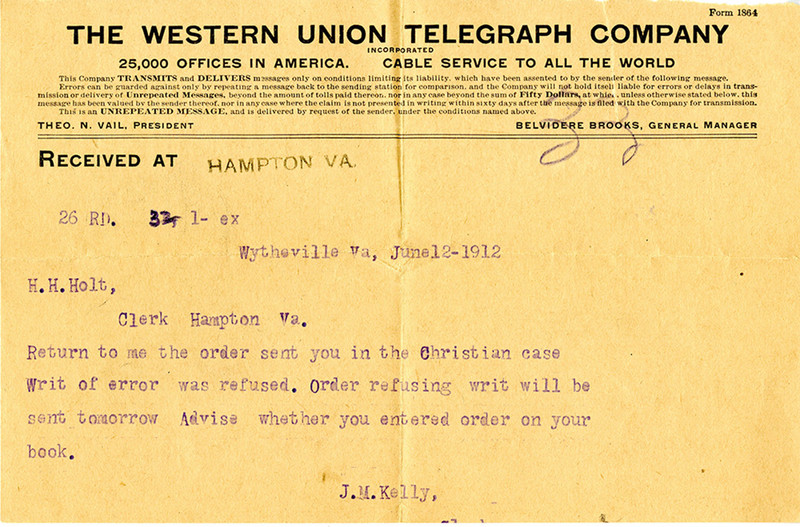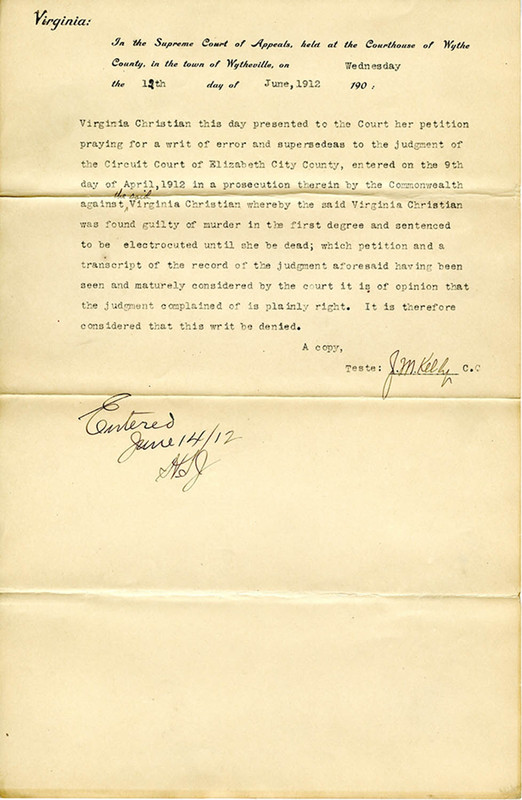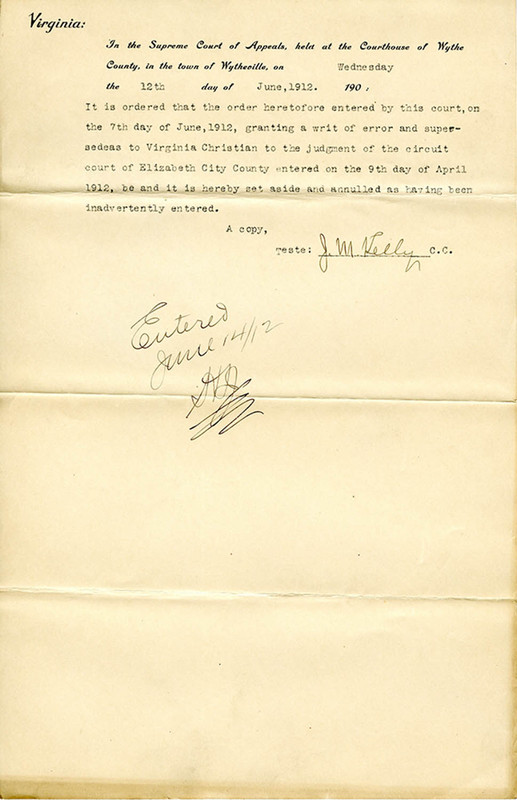 Dublin Core
Title
Commonwealth vs. Virginia Christian, Appeal to Supreme Court of Virginia denied
Description
Virginia Christian's appearl was originially granted (erroneously) on June 7, 1912. A corrected order denying her appeal was transmitted to the Elizabeth City County Circuit Court on June 12, 1912 and filed on June 14, 1912.
Creator
Hampton (Va.) Circuit Court.
Source
Elizabeth City County (Va.) Commonwealth versus Virginia Christian, 1912. Local government records collection, Hampton/Elizabeth City County Court Records. Library of Virginia.
Identifier
VaC024-VaC025, VaC036-VaC037