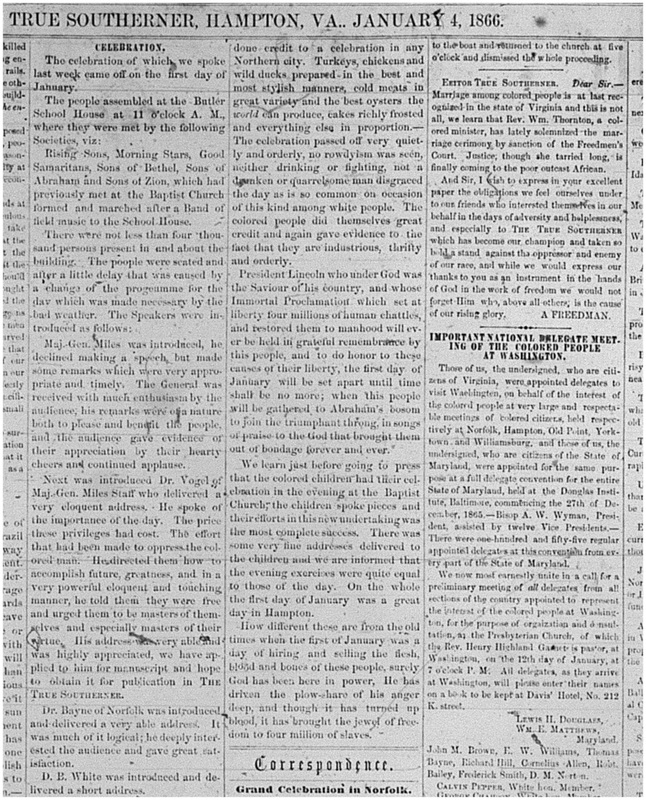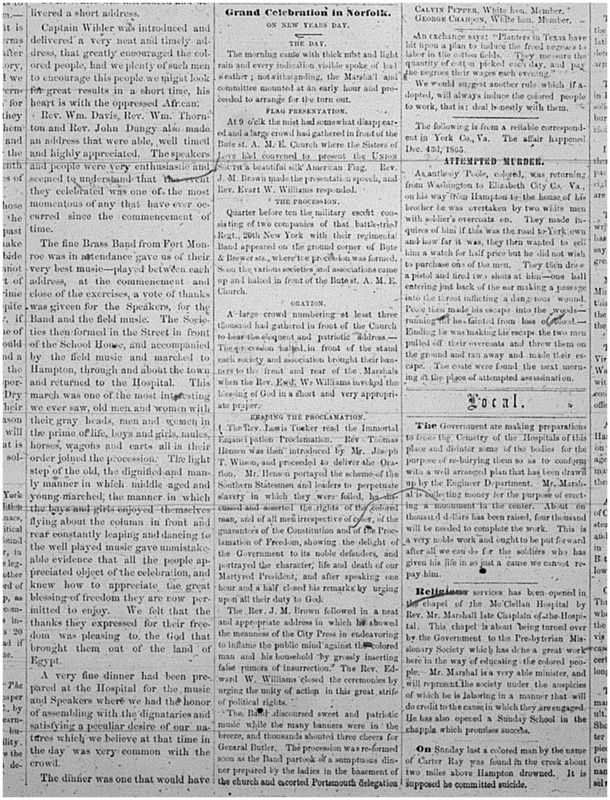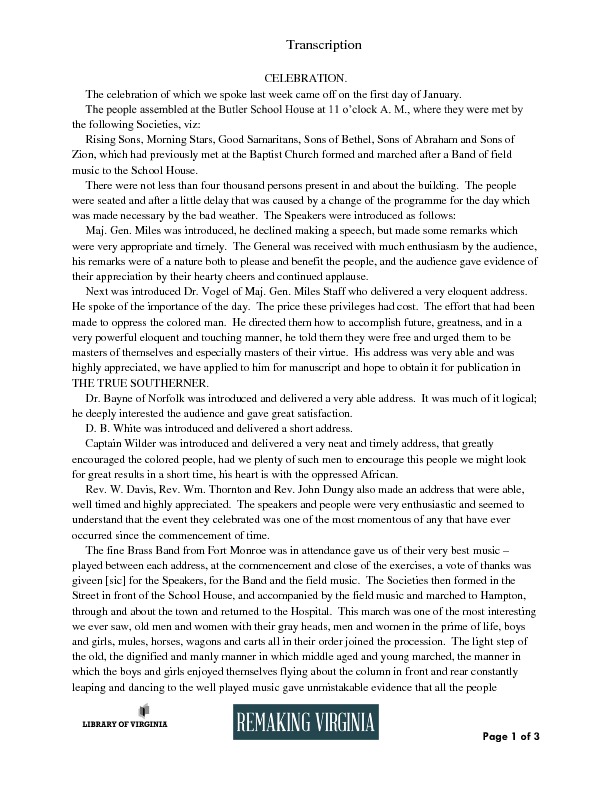 Dublin Core
Title
"Celebration" and "Grand Celebration in Norfolk"
Subject
African Americans, emancipation, celebrations
Description
On January 1, 1866, the third anniversary of the Emancipation Proclamation, African Americans in Hampton and Norfolk celebrated their freedom with parades, speakers, a reading of the proclamation, and a feast. The True Southerner, a radical newspaper established in 1865 by former United States Army officer David B. White, published accounts of the celebrations.
Source
Hampton True Southerner, January 4, 1866
Publisher
True Southerner
Contributor
Library of Virginia
Identifier
True Southerner_01-04-1866a, True Southerner_01-04-1866b
Coverage
Hampton and Norfolk, Virginia
Document Viewer