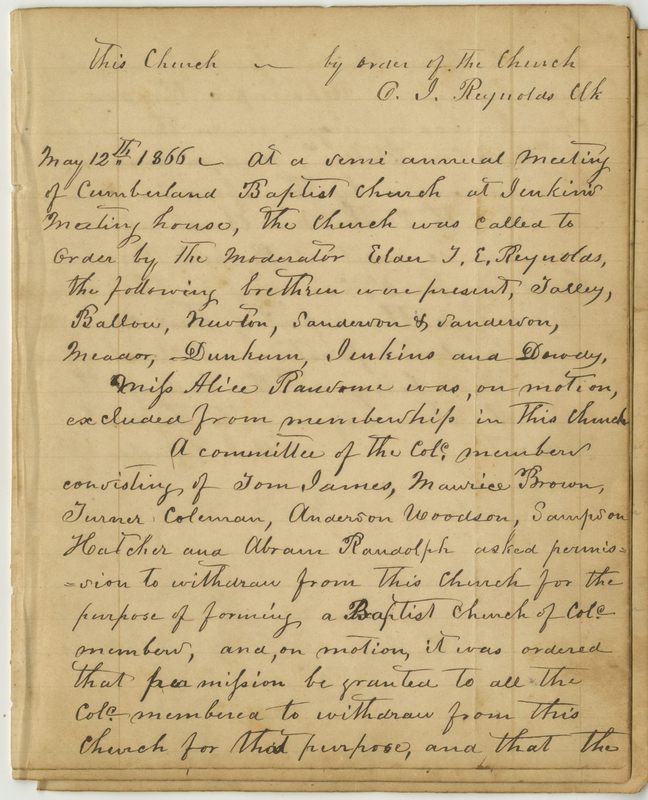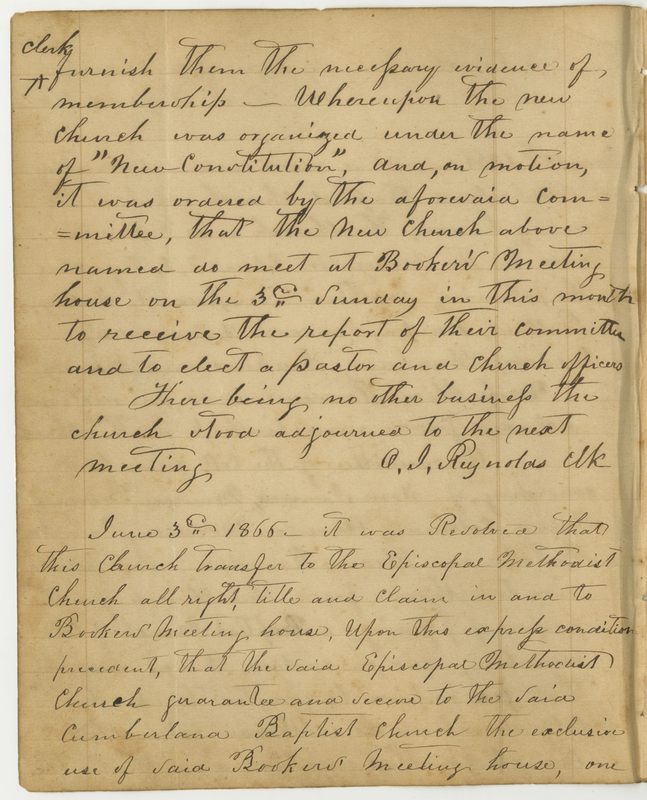 Dublin Core
Title
Cumberland Baptist Church, May 12, 1866, Minutes
Subject
African Americans, religion, race relations
Description
Before the Civil War, churches often had black and white members, although they were segregated within the congregation. African American churches were required by Virginia law to have white ministers, and after the Civil War, many African Americans established separate churches to achieve autonomy. On May 12, 1866, African American members of Cumberland Baptist Church were given permission to leave and organize a new church with the name "New Constitution."
Creator
Cumberland Baptist Church
Source
Cumberland Baptist Church Record Book, 1856-1896, Cumberland County Court Records, Microfilm Reel 88, Local Government Records Collection, Library of Virginia.
Contributor
Library of Virginia
Type
Bound manuscript, microfilm
Identifier
15_1138_001 Cumberland Baptist, 15_1138_002 Cumberland Baptist, Cumberland Baptist Church minutes_1866_transcription_15_1138_001-002.pdf
Coverage
Cumberland County, Virginia