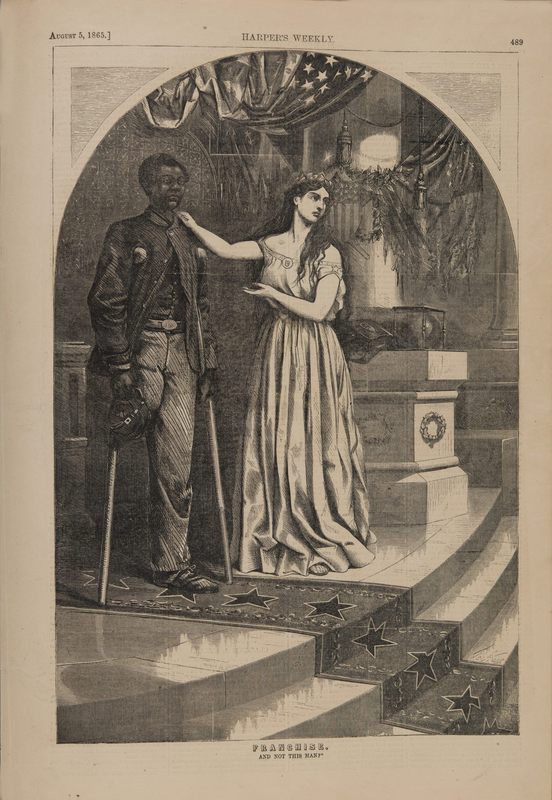 Dublin Core
Title
Franchise. And Not This Man?
Subject
African Americans, military service, suffrage
Description
Harper's Weekly published two political cartoons by Thomas Nast, one contrasting Confederate leaders applying for a pardon that would restore their voting rights with another of a wounded African American soldier who was denied the right of suffrage. African Americans in Virginia first voted in the 1867 election for delegates to a convention to write a new state constitution as required by federal law. Virginia's new constitution, ratified in 1869, guaranteed African American men the right to vote.
Source
Harper's Weekly, August 5, 1865, p. 489
Publisher
Harper and Brothers
Contributor
Library of Virginia