THIS DAY IN VIRGINIA HISTORY
Click image for larger view.
October 07, 1818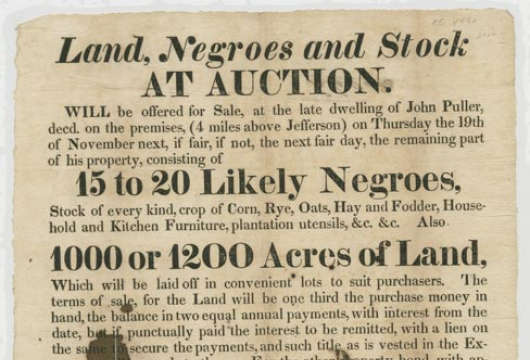 An Auction of Land, Slaves, and Stock Was Advertised
The auction in Culpeper County announced in this broadside liquidated the estate of John Puller. His household items, livestock, and land were up for sale, along with his enslaved laborers. The laborers were described as being "likely"; this adjective was often used to describe valuable slaves, individuals with some combination of youth, strength, and presumed hardiness. It was also a descriptor used for livestock. This advertisement allowed more than a month for prospective buyers to prepare for the sale on November 19, 1818.