THIS DAY IN VIRGINIA HISTORY
Click image for larger view.
April 02, 1970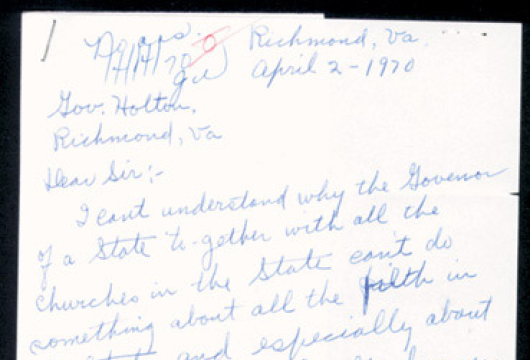 Sue Allison Wrote to Governor Holton
Abner Linwood Holton Jr. (born on September 21, 1923, in Big Stone Gap) served as governor of Virginia from January 17, 1970, to January 12, 1974. In this letter, Richmond citizen Sue Allison complained about topless dancers performing at night clubs in the city and asserted that if a woman were governor, topless dancing would be ended. A notation at the top of the letter indicated that Governor Holton's office did not reply to Allison.