THIS DAY IN VIRGINIA HISTORY
Click image for larger view.
April 09, 1869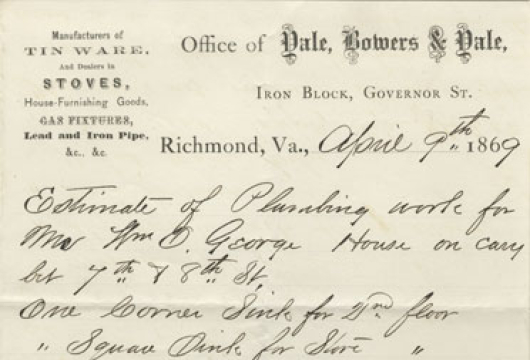 William George Received an Estimate for Plumbing Work
William Orville George was born on February 28, 1811, and was a resident of Richmond. He owned a large amount of real estate and rented dwellings houses. He also bought, sold, and hired out slaves. George received this estimate for plumbing work on a house on Cary Street just a few months before he died on August 16, 1869. Following his death, his heirs were involved in a dispute concerning his estate that lasted until 1920.
Related Links: