THIS DAY IN VIRGINIA HISTORY
Click image for larger view.
April 15, 1964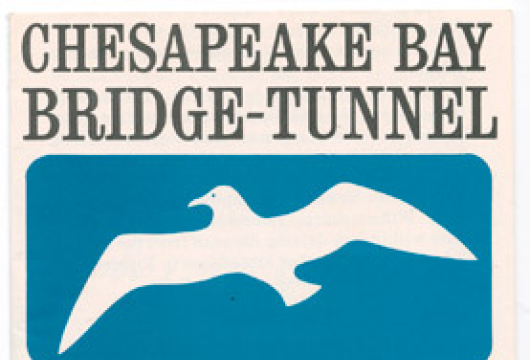 The Chesapeake Bay Bridge-Tunnel Opened
The Chesapeake Bay Bridge-Tunnel spans 23 miles, connecting southeastern Virginia to the Delmarva Peninsula. Considered by many people to be one of the top modern engineering marvels in the world, the Bridge-Tunnel took only three and a half years to construct despite hurricanes and other severe weather. Since August 1987 the official name of the Bridge-Tunnel has been the Lucius J. Kellam Jr. Bridge-Tunnel in honor of the first chairman of the Chesapeake Bay Bridge and Tunnel Commission. In practice, however the roadway retains the moniker Chesapeake Bay Bridge-Tunnel.