THIS DAY IN VIRGINIA HISTORY
Click image for larger view.
April 30, 1867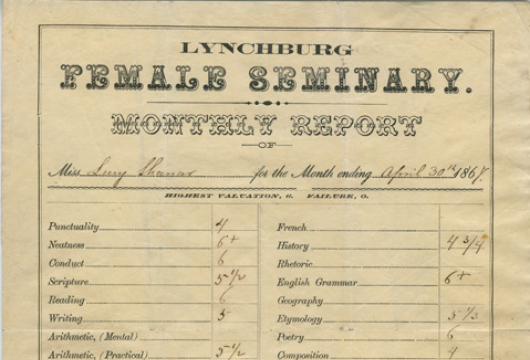 Lucy Shanar Received a Report Card from Lynchburg Female Seminary
This 1867 April report card for Lucy Shanar shows the subjects in which she was enrolled as well as the others that the school offered. Young women in Virginia in the nineteenth century received educations depending on their social and financial status. Some women attended academically sophisticated institutes and colleges.
Related Links: