THIS DAY IN VIRGINIA HISTORY
Click image for larger view.
August 15, 1833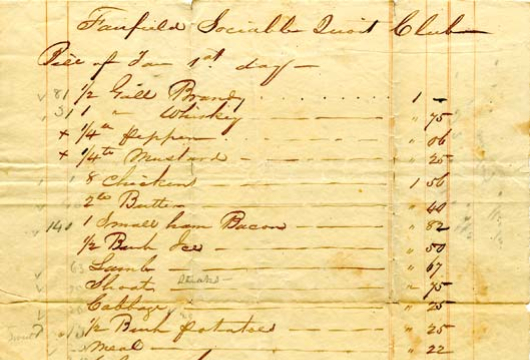 A Bill of Fare Was Written for the Fairfield Sociable Quoit Club
The Fairfield Sociable Quoit Club was also known as the Richmond Sociable, or Buchanan Spring, Quoits Club. Quoits is a game of skill, resembling horseshoes, that requires tossing a brass or iron ring to a meg, the iron stake placed in the ground. John Marshall (1755–1835) was a renowned quoits player and a member of the Fairfield Sociable Quoit Club. At club gatherings, Richmond's influential men enjoyed food and drink and conversation. Political discussion was strictly prohibited. This bill of fare lists the food and drink the men enjoyed. The modern Quoits Club of Richmond is a social organization that supports historic preservation.
Related Links: