THIS DAY IN VIRGINIA HISTORY
Click image for larger view.
August 27, 1847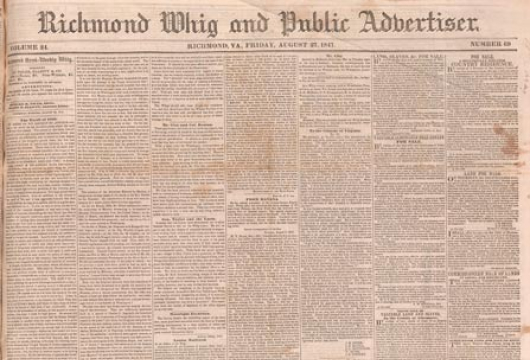 The Richmond Whig and Public Advertiser Was Published
This front page of the
Richmond Whig and Public Advertiser
is typical of the time. Beginning with a long editorial about the tariff of 1846, it also included several other editorials about Whig politics. Democrats are referred to as Locofocos, a then-derisive term for the party. The biggest news of the day was Henry Clay's visit to the area. Local social event reports and jokes appear with the national news along with sale notices for commercial property, land, and slaves.