THIS DAY IN VIRGINIA HISTORY
Click image for larger view.
August 28, 1908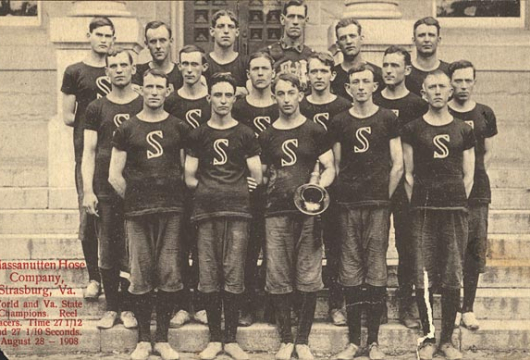 Massanutten Hose Company Won a Hose Team Race
Formed in 1906, the Massanutten Hose Company organized to provide fire protection for the citizens of Strasburg, Virginia. Two years later in 1908, the team became World Champions in a competition against other Virginia fire companies held by the Virginia State Firefighter's Association State Convention in Harrisonburg, Virginia. The Massanutten Hose Company won the hose team race with times of 27 1/12 and 27 1/10 seconds. In later years the company changed its name to the Citizens Fire Company, before becoming the Strasburg Fire Department in 1938.