THIS DAY IN VIRGINIA HISTORY
Click image for larger view.
February 01, 1944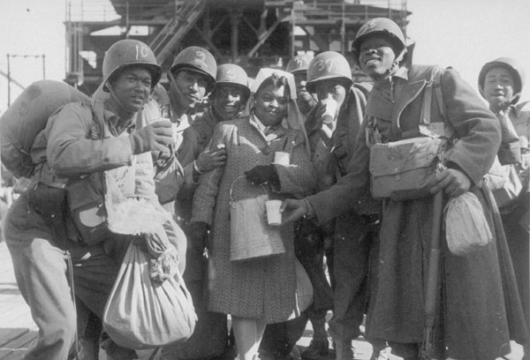 A Photograph of Enlisted Men and A Canteen Worker Was Taken
The caption of this photograph reads "Colored enlisted men of Unit 5891-E (a detachment of the 9th Cavalry) are shown on pier 2 with Red Cross Canteen Worker, Helen Alston, before sailing overseas." The embarkation point was Newport News. The 9th Calvary Regiment along with the 10th Calvary were known as the Buffalo Soldiers. United States Army troops were primarily racially segregated until President Harry S. Truman (1884–1972) ended segregation of the army in 1948.
Related Links: