THIS DAY IN VIRGINIA HISTORY
Click image for larger view.
December 06, 1905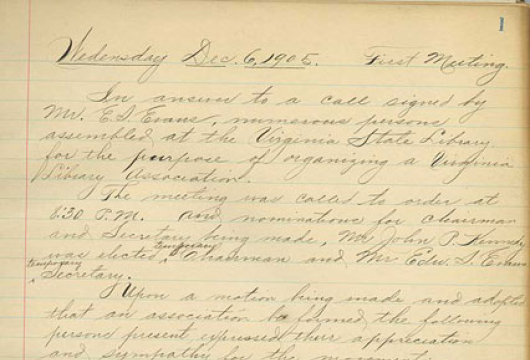 The Virginia Library Association Met For the First Time
The first page of the Virginia Library Association's journal records its official formation, the election of temporary officers, and the adoption of its first constitution. That initial meeting was hosted by the staff at the Virginia State Library, including the institution's Librarian, John P. Kennedy, and the Assistant Librarian, Edward S. Evans. In organizing the Association, Kennedy and Evans sought to mobilize Virginia librarians "for the promotion of a closer intercourse among librarians and all interested in library work in Virginia and to further library interests in general." The VLA continues today to promote library services and education in Virginia.