THIS DAY IN VIRGINIA HISTORY
Click image for larger view.
December 12, 1849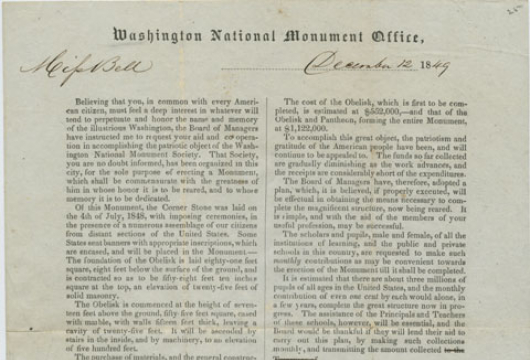 A Washington National Monument Office Broadside Was Issued
The Washington National Monument Society's Board of Managers sent this letter of solicitation to enlist students in raising funds for the Washington Monument in Washington, D.C. The society implored the nation's estimated three million students to contribute all "as may be convenient." This letter was probably sent to most Virginia schools. The monument was begun in 1848, but construction was halted in 1856 because of lack of funds. The monument remained unfinished through the Civil War, with construction resuming in 1876, and finishing in 1884. Today visitors can see a slight difference in the color of the stones from the first and second building phases.
Related Links: