THIS DAY IN VIRGINIA HISTORY
Click image for larger view.
December 17, 1700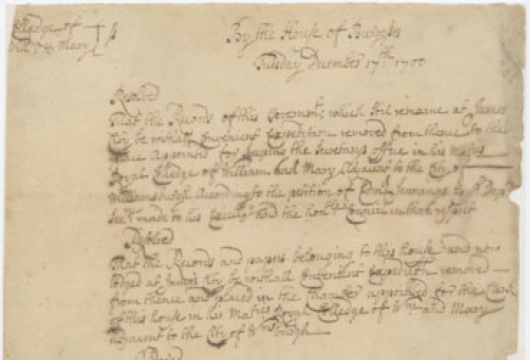 The House of Burgesses Passed a Resolution to Move to Williamsburg
Following an October 1698 fire that destroyed the State House in Jamestown for the third time, the General Assembly decided in 1699 to move the capital to Middle Plantation, now Williamsburg, near the College of William and Mary. This document is the resolution passed by the House of Burgesses on December 17, 1700, ordering the transfer of all government documents from Jamestown to the new capital in Williamsburg. The governor's Council concurred on 18 December.