THIS DAY IN VIRGINIA HISTORY
Click image for larger view.
December 24, 1940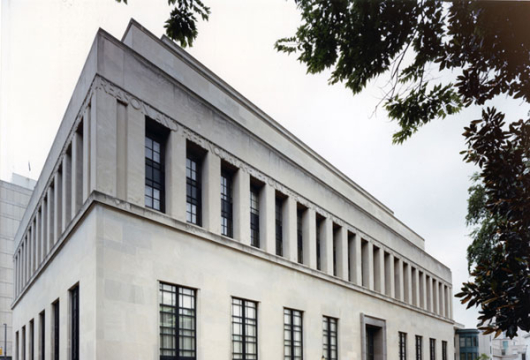 The Virginia State Library Opened for Business
The second building for the Virginia State Library was constructed between 1938 and 1940 on a site between Broad Street and Capitol Square in Richmond. Designed in a style called Stripped Classicism, the building was inscribed with quotations from Thomas Jefferson, James Madison, John Marshall, and George Washington. The State Library moved into the building between September and December 1940. Renamed the Library of Virginia in 1994, the Library opened in its present location two blocks away in 1997. The old building was rededicated as the Patrick Henry Building in 2005, and houses offices for the governor and cabinet.