THIS DAY IN VIRGINIA HISTORY
Click image for larger view.
December 25, 1850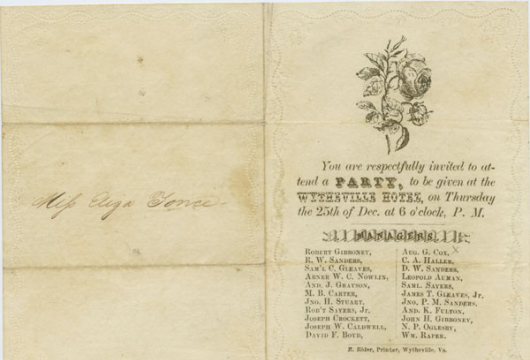 Eliza Yonce Was Invited to Attend a Party
This document is an invitation to a Christmas party held at the Wytheville Hotel in a year when Christmas fell on a Thursday. Thursday Christmases occurred in 1851 and in 1856. The invitation recipient, Eliza Yonce may have been either Elizabeth Mary Yonce born March 12, 1830, in Wythe County or Eliza Jane Yonce born to the same family on November 13, 1836.