THIS DAY IN VIRGINIA HISTORY
Click image for larger view.
February 05, 1866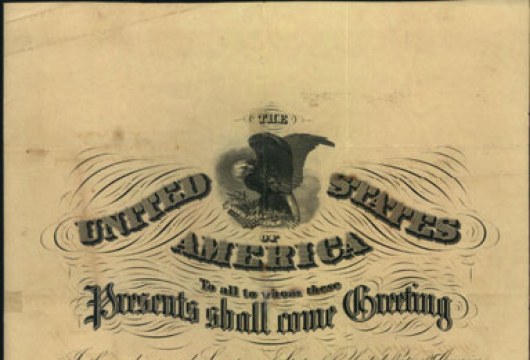 A Passport Was Issued to David Lowenberg
On February 5, 1866, Secretary of State William Henry Seward (1801–1872) signed this passport authorizing David Lowenberg (b. 1839) to pass anywhere in the United States. A native of Germany, Lowenberg resided with his wife and family in Norfolk after the Civil War and was a merchant. He built the grand Monticello Hotel, then the preeminent hotel in eastern Virginia and served as the first director general of the 1907 Jamestown Ter-Centennial Exposition. He may have requested this passport because of his foreign birth.