THIS DAY IN VIRGINIA HISTORY
Click image for larger view.
February 12, 1864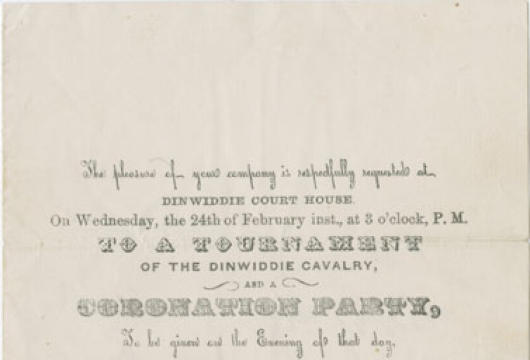 An Invitation to a Tournament and Coronation Party in Dinwiddie Was Issued
This invitation, sent to Rosa G. Burnette compliments of Sergeant T. W. Orgain, was for the festivities surrounding a tournament of the 3d Virginia Calvary Regiment, Company I, and the party following the tournament. As this event was held during the Civil War, perhaps it helped to raise money for troops.