THIS DAY IN VIRGINIA HISTORY
Click image for larger view.
February 14, 1928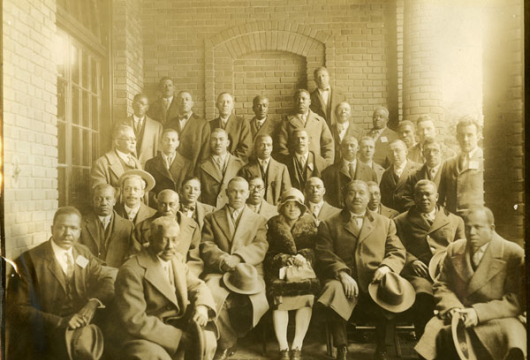 A Negro Contractors' Conference Was Held at Hampton Institute
In this photograph of people who attended the Negro Contractors' Conference at Hampton Institute, the central figure is Ethel Bailey Furman (1893–1976). Furman was probably the first practicing female African American architect in the commonwealth of Virginia. She was born in Richmond and studied in New York and Chicago. Furman designed numerous public and private buildings in Richmond and the surrounding area including Fair Oak Baptist Church in Richmond and Mount Nebo Baptist Church in New Kent County.