THIS DAY IN VIRGINIA HISTORY
Click image for larger view.
February 20, 1835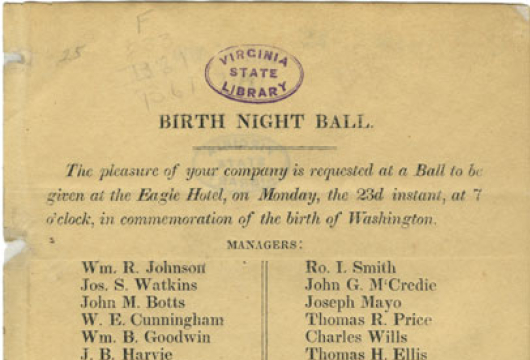 A George Washington Birthday Celebration Ball Was Held
This invitation to a ball at the Eagle Hotel was sent to an unidentified recipient. The Richmond hotel was located on Main Street between 12th and 13th Streets. Celebrations of the birth of George Washington (1732–1799) were customary from his presidency on. We now celebrate his birthday as a federal holiday on the third Monday in February.