THIS DAY IN VIRGINIA HISTORY
Click image for larger view.
February 21, 1870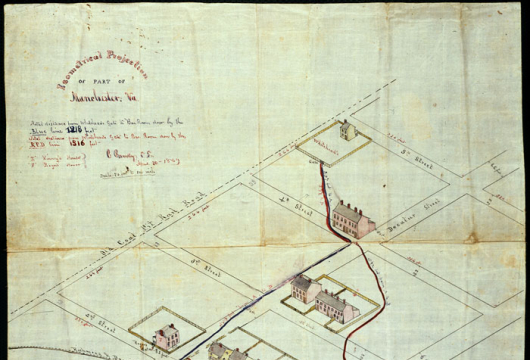 A Murder Was Committed in Manchester
This scale drawing of a portion of Manchester, Virginia, illustrates a February 21, 1869, murder scene, showing two routes from a local tavern to the home of Richard H. Whitehead. After drinking with Thomas Willis at Talley's Bar Room, Whitehead shot James Rogers. The Chesterfield County Court convicted both Whitehead and Willis of murder in the second degree and sentenced Whitehead to eighteen years in the penitentiary and Willis to seven. The map is interesting for its depiction of particular buildings and residences of the time, revealing considerable information about how the area actually looked.