THIS DAY IN VIRGINIA HISTORY
Click image for larger view.
February 26, 1959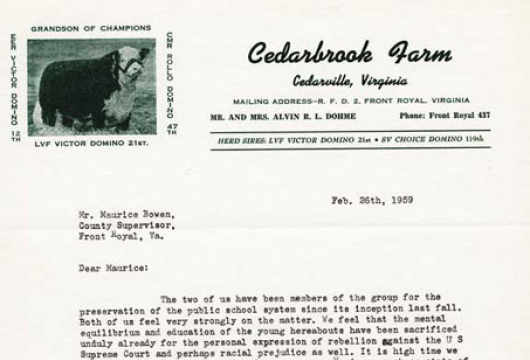 The Dohmes Wrote a Letter to the Warren County Supervisor
The United States Supreme Court
Brown
v.
Board of Education
decision and Virginia's policy of Massive Resistance prompted many individual citizens to send letters and petitions to elected officials. This letter from Ainslee B. Dohme (1905–1979) and Alvin R. L. Dohme (b. 1911), the proprietors of Cedarbrook Farm in Cedarville, to Maurice Bowen, of the Warren County Board of Supervisors, urges the board to reopen public schools that the state government had closed rather than allow desegregation.