THIS DAY IN VIRGINIA HISTORY
Click image for larger view.
February 08, 1693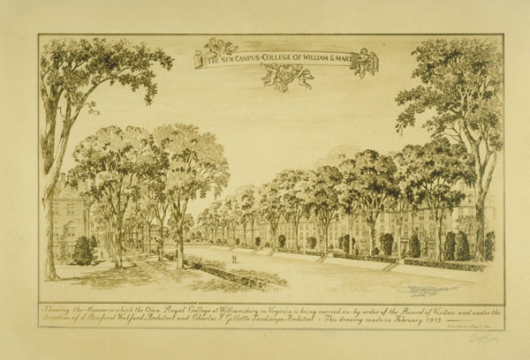 A Royal Charter Was Issued for the College of William and Mary
On February 8, 1692 (1693 by the modern calendar), King William III and Queen Mary II of England issued a royal charter to create a college in Virginia for the education of young men and particularly to prepare young men for the ministry. This image of the college was drawn in February 1935 to show the renovations being coordinated by J. Binford Walford (b. 1891), architect, and Charles Freeman Gillette (1886–1969), landscape architect.
Related Links: