THIS DAY IN VIRGINIA HISTORY
Click image for larger view.
January 02, 1865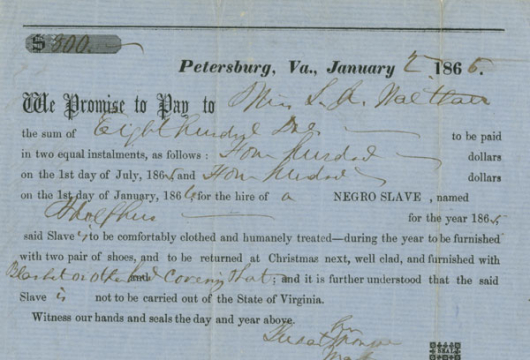 James M. Colson and Susan Monroe Leased a Slave
James Major Colson, a free black Petersburg shoemaker, and Susan Monroe, who signed with her mark, leased from Miss S. J. Walthall the labor of an enslaved man named Adolphus for one year. They agreed to pay his owner in two $400 installments. Traditionally, the week between Christmas and the end of the year was the time for people to hire enslaved laborers for the ensuing year. This blank form stipulates that until Christmas 1865 Colson and Monroe would provide Adolphus with proper clothing and care and not take him outside Virginia.
Related Links: