THIS DAY IN VIRGINIA HISTORY
Click image for larger view.
January 05, 1863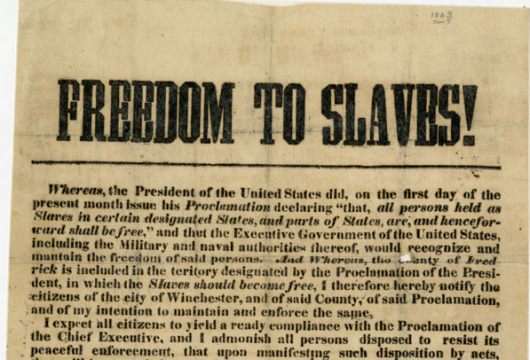 The Emancipation Proclamation Was Posted in Winchester
This broadside was published in Winchester on January 5, 1863, to give public notice of President Abraham Lincoln's Emancipation Proclamation. Brigadier General Robert Huston Milroy (1816–1890), of Indiana, commanding the United States Army units then posted in Winchester, pronounced the proclamation in effect, thereby freeing all enslaved Virginians in Winchester and Frederick County.