THIS DAY IN VIRGINIA HISTORY
Click image for larger view.
January 07, 1881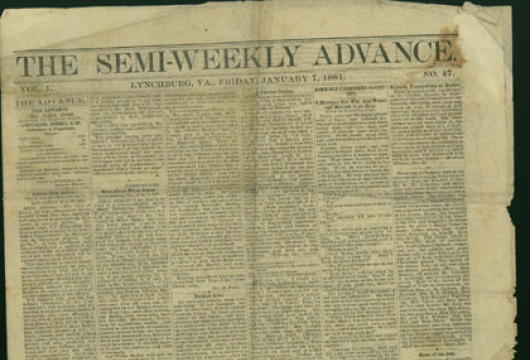 Lynchburg Semi-Weekly Advance Was Published
The front page of this Lynchburg newspaper is fairly typical of the time. It contained three reports of a recent trial in nearby Lovingston, a long letter from a tobacco planter about white burley tobacco, two articles about courtship, recipes for curing beef tongues and making biscuits, a method of preventing mildew, and other reports of events in Virginia and elsewhere in the United States and one report from Quebec, Canada.
Related Links: