THIS DAY IN VIRGINIA HISTORY
Click image for larger view.
January 12, 1848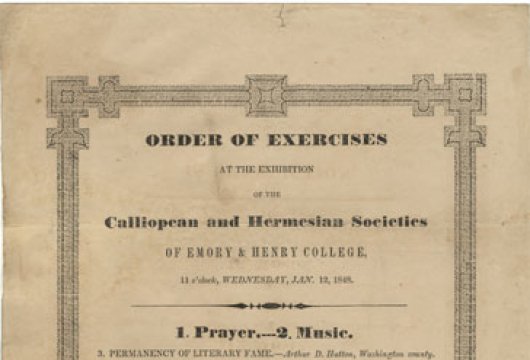 Literary Societies at Emory and Henry College Hosted an Exhibition
Literary societies were popular student organizations in the nineteenth and early twentieth century, allowing students to debate, discuss, and argue philosophical, academic, and political issues. This broadside advertised the program for an event hosted by the Calliopean and Hermesian Societies of Emory and Henry College, listing the featured speakers and their topics of discussion. Emory and Henry College was founded in 1836 in Emory, Virginia, and was named for Bishop John Emory (1789–1835) and Patrick Henry (1736–1799).