THIS DAY IN VIRGINIA HISTORY
Click image for larger view.
January 14, 1915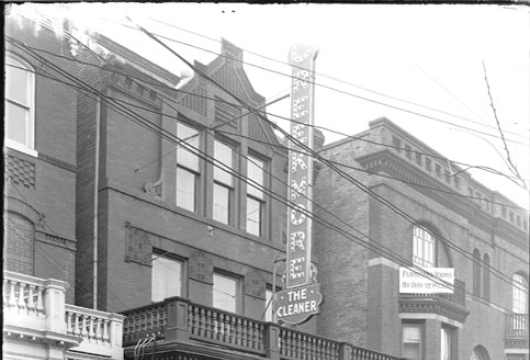 Harry Mann Photographed Creekmore, The Cleaner, in Norfolk
This photograph, taken by Norfolk commercial photographer, Harry C. Mann (1866–1926), shows the exterior of Bush H. Creekmore, Cleaning and Pressing, at 111 College Place, Norfolk. Mann specialized in landscape and industrial views and in portrait photography. His work was often featured in
National Geographic
, and he won awards in photograph competitions in Paris, London, and New York.
Related Links: