THIS DAY IN VIRGINIA HISTORY
Click image for larger view.
January 21, 1852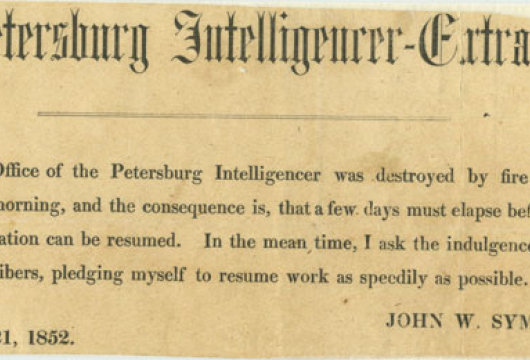 Petersburg Intelligencer-Extra Had a Delay in Printing
This small broadside, issued in Petersburg, explained to readers and subscribers why the daily
Petersburg Intelligencer
was not published that week. It is possible that the publisher, John W. Syme, had his announcement printed in the offices of a local competitor, the
Southside Democrat
. In emergencies, printers often assisted each other in that way. Available records do not indicate how speedily Syme was able to resume printing the
Intelligencer
.