THIS DAY IN VIRGINIA HISTORY
Click image for larger view.
January 24, 1941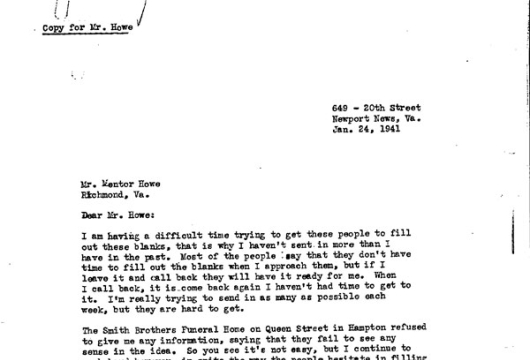 WPA Field Worker Rone Sidney Wrote to Mentor Howe
Rone Sidney was one of many Virginia Writers' Project workers engaged in recording life histories, social-ethnic studies, and youth studies between 1938 and 1941. The Writer's Project was the state-sponsored division of the Federal Writers' Project, which in turn was a branch of the Works Progress Administration, a New Deal initiative. Staff members compiled about 1,300 reports describing Virginia people. In this letter Sidney explained to Mentor Howe about the trouble he was having in getting people to fill out his questionnaires.