THIS DAY IN VIRGINIA HISTORY
Click image for larger view.
January 28, 1808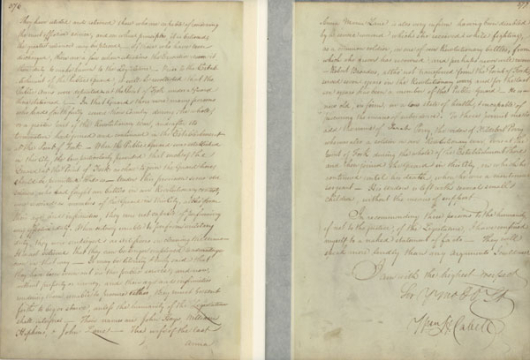 Anna Maria Lane's Revolutionary War Pension Was Recommended
In this letter from Governor William H. Cabell (1772–1853) to the Speaker of the House of Delegates, the governor recommended that pensions be granted to several people. One of them was Anna Maria Lane, who fought "in the garb, and with the courage of a soldier," in the Continental army with her husband, John Lane, and was wounded at the Battle of Germantown in 1777. After the war Anna Maria Lane served as a nurse, while her husband served in the public guard at the Capitol in Richmond. Although both Lanes received pensions, Anna Maria Lane's pension was two and one-half times the annual amount of her husband's.