THIS DAY IN VIRGINIA HISTORY
Click image for larger view.
January 30, 1937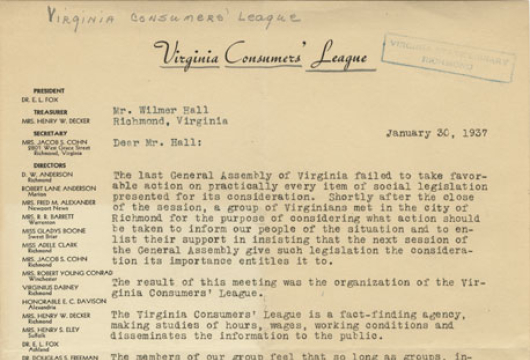 The Secretary of the Virginia Consumers' League Wrote to the State Librarian
The Virginia Consumers' League was formed in 1936 in Richmond, Virginia, to study the labor standards and working conditions in Virginia. Secretary Naomi S. Cohn (1888–1982) wrote to Wilmer L. Hall (1885–1957), the State Librarian of Virginia, in January 1937 to describe the formation and the function of the league. Cohn solicited Hall for membership, and asked that he encourage others to join as well.