THIS DAY IN VIRGINIA HISTORY
Click image for larger view.
January 31, 1915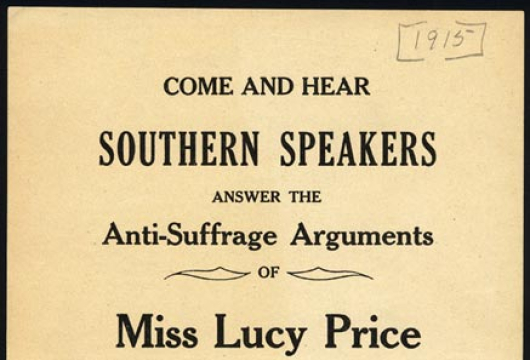 Southern Speakers Answered Antisuffrage Arguments
This document advertised that southern speakers would answer the antisuffrage arguments of Lucy Price. One particular argument of Price was "that in granting the ballot to women, the ignorant as well as the educated would vote." Suffragists eventually won when they obtained the right to vote with the Nineteenth Amendment that was adopted to the United States Constitution in 1920. The Virginia branch of the Equal Suffrage League tirelessly advocated the vote for women, and in 1920 with the Nineteenth Amendment, the members reformed the organization as the League of Women Voters.