THIS DAY IN VIRGINIA HISTORY
Click image for larger view.
July 06, 1840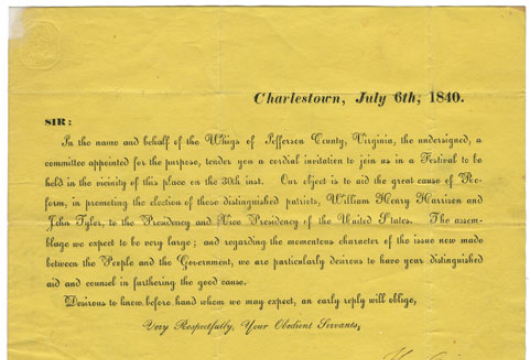 Philip R. Fendall Was Invited to a Campaign Rally For William Henry Harrison
The Whig Party of Jefferson County, Virginia (now West Virginia), sent this invitation to Philip Richard Fendall Jr. (1794–1868). Fendall was born in Alexandria where he became a lawyer. He moved to Washington D.C., following his marriage in 1827 and was district attorney there from 1841 to 1845 and again from 1849 to 1853. William Henry Harrison (1773–1841) won the 1840 presidential election but died of pneumonia a month after taking office in 1841.
Related Links: