THIS DAY IN VIRGINIA HISTORY
Click image for larger view.
July 11, 1870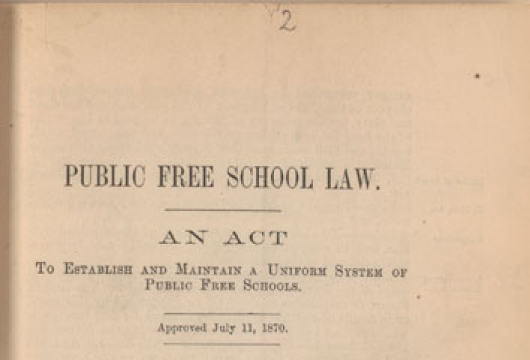 An Act For A Free Public School System Was Approved
The 1869 Virginia Constitution provided for the creation of the first statewide free public school system in Virginia. On March 28, 1870, William Henry Ruffner (1824–1908), superintendent of public instruction, submitted to the General Assembly a plan for establishing a public school system. On July 11 the legislature adopted many of his proposals.