THIS DAY IN VIRGINIA HISTORY
Click image for larger view.
July 15, 1919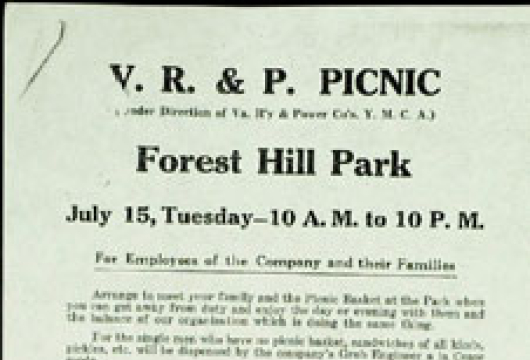 V.R. & P. Company Invited Employees For A Picnic at Forest Hill Park in Richmond
This Virginia Railway and Power Company picnic offered a full day of amusements for the company's employees. The park was at the end of the company's trolley line, making it an excellent get away for city dwellers. The power company owned Forest Hill Park as of 1925, the same year the company became Virginia Electric and Power Company. In 1934 the power company gave the park to the city of Richmond, which continues to own it today. The power company is now known as Dominion Virginia Power.