THIS DAY IN VIRGINIA HISTORY
Click image for larger view.
July 19, 1953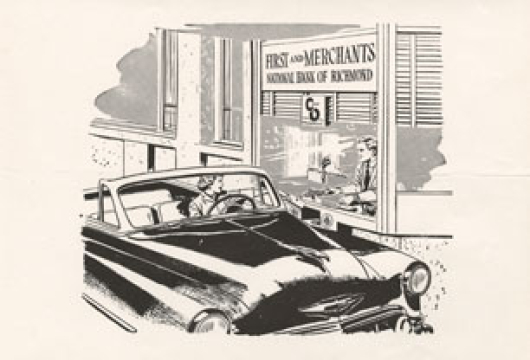 The First Drive-In Railroad Ticket Window Was Advertised
This advertisement appeared in Richmond-area newspapers in July 1953. The Chesapeake and Ohio Railroad Company offered, as a new service to its customers, an option to pick up previously reserved railroad tickets at selected downtown Richmond offices of the First and Merchant's National Bank. Two branch offices offered drive-through window service. In the 1950s more and more families in the United States had cars and drove to more places. The popularity of automobiles led to a decline in passenger train travel in the country.