THIS DAY IN VIRGINIA HISTORY
Click image for larger view.
July 22, 1830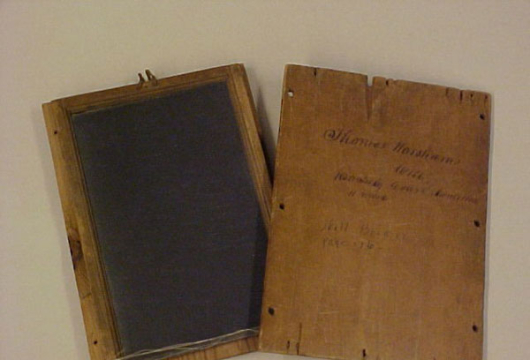 The Will of Thomas Worsham Was Presented to the Court
This last will and testament of Thomas Worsham was presented to the Amelia County Court on July 22, 1830, by his son, Thomas Daniel Worsham. The will is faintly etched on a piece of slate, with no explanation of why this unusual material was used. The court ordered the clerk to record the will and take possession of the slate, preserving "it as well as he can." The wooden frame surrounding it was probably of the clerk's making. The text of the will is recorded on page 176 of Amelia County Will Book 12, as is also indicated on the frame.