THIS DAY IN VIRGINIA HISTORY
Click image for larger view.
July 31, 1880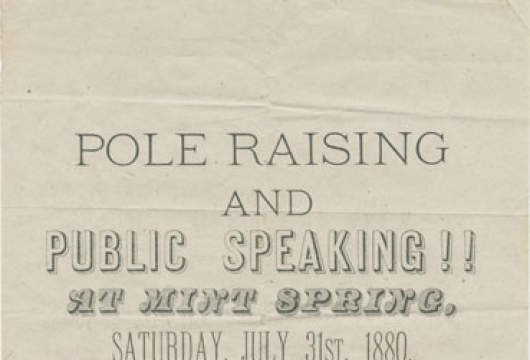 A 1880 Presidential Campaign Event Raised A Pole
By the mid-nineteenth century the raising of a flag pole, known as pole raising, was a popular campaign event. This campaign rally for the Democratic nominees in the 1880 presidential race was to be held in Mint Spring in Augusta County. Winfield Scott Hancock (1824–1886) was a general in the United States Army during the Civil War. He ran unsuccessfully, with William Hayden English (1822–1896), on the ticket as vice president, against James Abram Garfield (1831–1881), and Chester A. Arthur (1829–1886). The Democrats carried Virginia.