THIS DAY IN VIRGINIA HISTORY
Click image for larger view.
June 10, 1817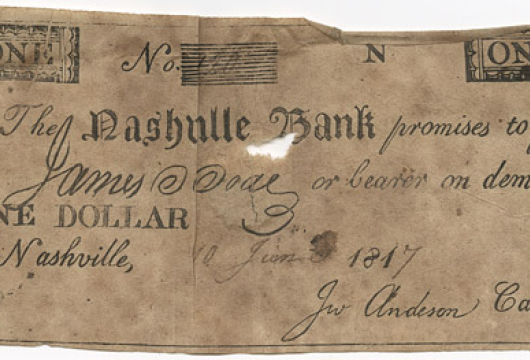 A Counterfeit Check Was Written
This counterfeit check was evidence in the Scott County case,
Commonwealth of Virginia
v.
Ervin and Lewis
. The check was "drawn" on an out of state bank, probably in an attempt to make passing it off easier, as its authenticity would be harder to verify. The two defendants in the case, John Ervin and Pleasant Lewis, were indicted for making counterfeit money. Their case was moved between the General Court and the Scott County Superior Court, but either a judgment was not made, or the case's outcome is no longer extant.