THIS DAY IN VIRGINIA HISTORY
Click image for larger view.
June 02, 1897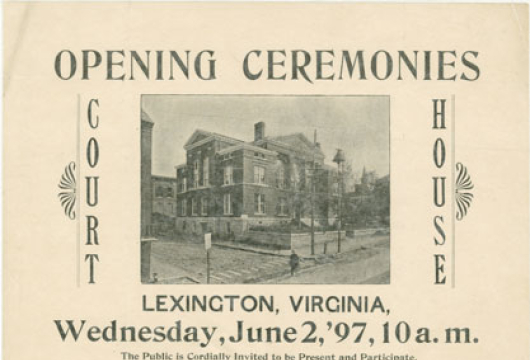 A Courthouse Opened in Lexington
This broadside invited the public to attend the opening ceremonies of the Rockbridge County courthouse in Lexington. Festivities included music by the Lee-Jackson Band and decoration of Confederate soldiers' graves later in the day. Today, the Rockbridge County Circuit Court has outgrown the building and outpaced its technological capabilities. The 1897 courthouse has been replaced by a new building, which was dedicated and opened to the public on April 27, 2009. Various plans to renovate the historic building and use it as a museum or other civic center have been proposed since late in the 1990s.