THIS DAY IN VIRGINIA HISTORY
Click image for larger view.
June 03, 1862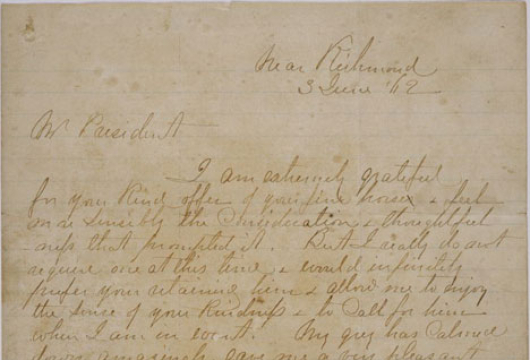 Robert E. Lee Refused a Horse Offered by Jefferson Davis
Written during the Civil War, this letter from General Robert Edward Lee (1807–1870) responded to the offer of Jefferson Davis (1808–1889) to provide a horse for the general while he was near Richmond. As stated in the letter, Lee responded that he had other horses on hand and that his own horse Traveller, or his "grey" as he called him, would be sufficient. With extreme courtesy, Lee thanked President Davis for the kind gesture, and implored him to keep the horse for his own service.
Related Links: