THIS DAY IN VIRGINIA HISTORY
Click image for larger view.
June 07, 1781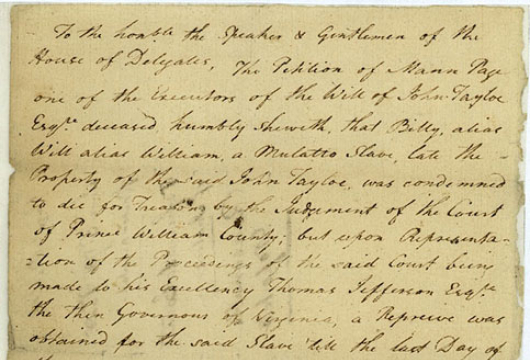 The Petition of Mann Page Was Received By the House of Delegates
This petition from Mann Page, on behalf of an enslaved man, Billy, revealed that the slave had been sentenced to death for treason. Billy had been accused of fighting with the British against Virginia in April 1781. Page and two other white men argued to Governor Thomas Jefferson (1743–1826) that a slave, as a noncitizen, could not commit treason. Billy was pardoned on June 14, 1781. Tensions were high during the Revolutionary War while some African American and white Virginians struggled with the incongruity that liberty and freedom did not extend to the enslaved population.