THIS DAY IN VIRGINIA HISTORY
Click image for larger view.
June 16, 1675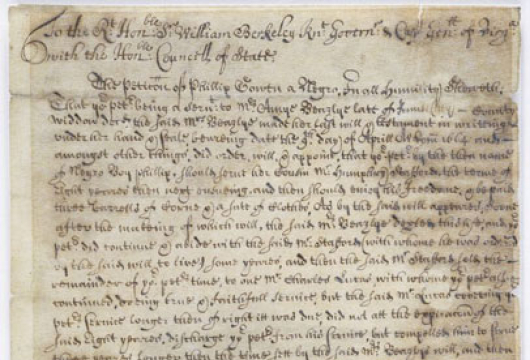 Phillip Gowen Was Freed
Phillip Gowen was an African American indentured servant. He petitioned Governor Sir William Berkeley (1605–1677) to seek relief from his master, whom he declared was attempting to prolong his servitude. After reviewing the petition, the governor and council ordered that Gowen be freed. This document gives an example of the precarious situation of African Americans in the early colony before slavery was completely institutionalized.