THIS DAY IN VIRGINIA HISTORY
Click image for larger view.
June 18, 1823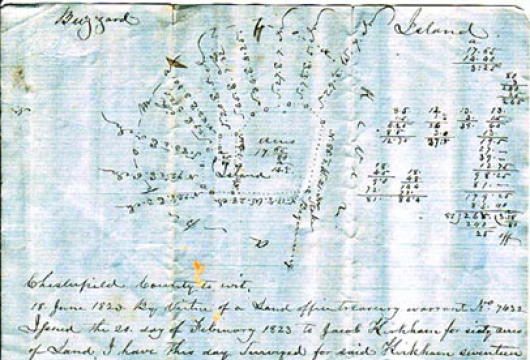 A Plat of Buzzard Island Was Created
This plat of Buzzard Island on the Appomattox River in Chesterfield County was prepared in conjunction with Jacob Kirkman's grant for the island from the Commonwealth. The survey showed the size and boundaries of the island. Kirkman's grant, with the exact land measurements, metes and bounds, was recorded at the Land Office on March 24, 1824.