THIS DAY IN VIRGINIA HISTORY
Click image for larger view.
June 19, 1848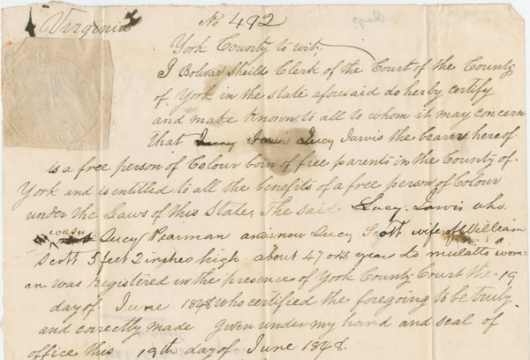 Lucy Jarvis Registered as a Free Person of Color in York County
Beginning in 1806 the Virginia legislature required all free African Americans to register in their county of residence. Free blacks were given certificates that they were required to carry on their persons. Lucy Jarvis was born free in York County. She received this certificate in York County but relinquished it when registering in Henrico County a few months later. Later, Lucy Jarvis Pearman Scott moved with her husband, William C. Scott, to Ohio and then to Canada.
Related Links: